Even Links have Dossiers!
Click on the Link below to be taken to...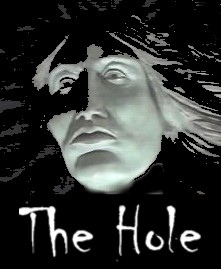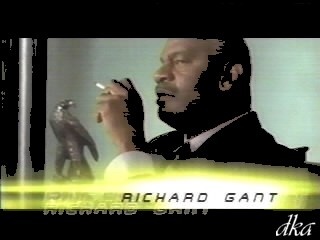 The Man, the myth and the legend, Richard Gant is no stranger to the world of acting. Yet, he plays Captain Richard Page the serious and sometimes comedic character in charge of the very special branch of law enforcement in Special Unit 2.

Richard Gant, is perhaps one of the most under-rated actor in the world. He is a veteran of many genres on television and film. You might recognize him from his roles in The Nutty Professor 2, Godzilla (1998), and Jason Goes to Hell: The Final Friday (the 13th) to name a few. He is probably most well known for his turn on the ABC series NYPD Blue. Now he's with us, and with the budding young cast this wily veteran will bring out the best in them.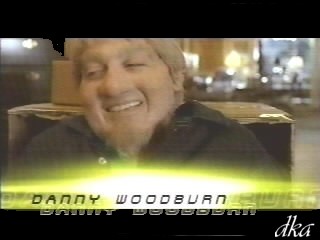 If the saying "size doesn't matter" ever held up, it does here. He is quite the accomplished actor and has a terrific flare with acting. Danny Woodburn plays Carl the Gnome who plays dual spy so that the good guys come out on top. Hes pretty much the undercover agent in the world of monsters who always has the information. However, he also has a nasty habit of holding up convenient stores that Special Unit 2 overlooks, as he is great asset to them.

Danny Woodburn brings a lot of depth and talent to Special Unit 2. If you thought Verne Troyer was cool, Danny Woodburn runs circles around that guy in sheer talent. He is no stranger to the world of Sci-Fi and monsters. He played Otli in the short lived live-action series Conan. He is most famous for his role as Mickey Abbott on show Seinfeld. Danny knows how to deliver the comedy and kick monster ass, and is a great addition to the show.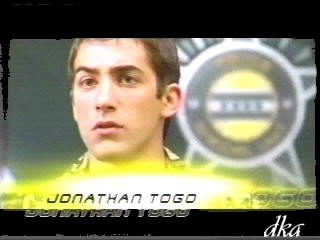 Jonathan Togo is a relative newcomer to the world of not just Sci-Fi but acting as well. He will most definitely gain some experience on Special Unit 2 working with the veteran in Richard Gant, the sharp Michael Landes, and other fine actors he'll work with. Initially, I had some resevrations about him and his character. However, while his character leaves a lot be desired it does have potential. As the new science geek for Special Unit 2, his character which is, yes, Jonathan, he does carry himself well and is getting the idea of who is character is and how to flesh him out a bit more. In time Jonathan both the actor and character will develop into a fine addition. As it is for all new cast members on any show, the first few episodes are a little shakey. Then everyone gets used to each other and find a rhythm. I have confidence in Jonathan to become his own character and not a direct replacement of Sean.
Copyright DrkAngel_113