Ain't no bones about it, this is the Armoury. Here we'll take a look at the various weapons of Special Unit 2. They are cool as hell and blow things up very nicely.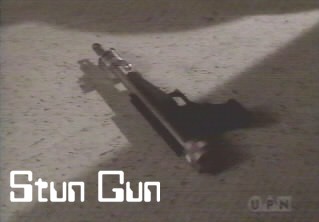 This is the proper weapon to take out revivified mummies, carjackers, and that neighbor playing that damn music all night. It shots an energy bullet which for mummies is 10,000 watts of electricity. This is the maximum capacity these energy bullets can maintain and yield. The guns like others in the arsenal have a light weight carbon alloy construction with a polished chrome look to give that extra shine when those things fry.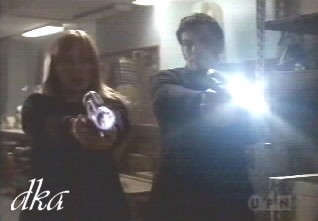 There is a proper way to clean your hig-powered rifle and super-guns. Be sure to have a clean cloth, and the proper tools to dis-assemble the weapon part way.

*** Special Note: Before cleaning your gun make sure the ammo clip is withdrawn and the chamber is empty.***

Various techniques apply to cleaning guns, please check the manual for recommended methods or take it to Ming Wa, who for a small fee will clean your gun wose motto is, I'll give it the shine, so that the monsters can die!"