Parasites
The Nasty Devils of Link-dom!


The Sandman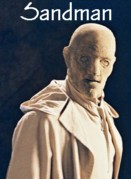 Always the thrill seeker the Sandman releases the deepest desires and inhibitions of whomever he takes over. The Sandman can only take over a host (any living organism) while it is asleep. The worst part is, unless he leaves the body willingly, he will not leave until he has had his fun. He can coerced out of the host he has taken over, but that is a voluntary act on his part. Theory is the Sandman is the combination of a natural parasite found in Deserts that infected a now extinct humanoid Link. When that happened a new being was the sum of those parts allowing the parasitical nature to evolve a few steps higher than before. The original Link was made up of sand, as he is now, that had the power to see any living creatures inhibitions and to coerce them into going on a joy ride. When the two combined, the Sandman was able to actually take over the bodies of those he wanted to have a good time with. A natural side effect is that he can only enter the body of a dormant organism.

Method of Death: If he does not leave the body, the only way to kill him is to kill the host. In his natural form, he can be killed with standard bullets or with a large amount of water. Just be careful not to get sand in your joints...

Entrails Parasite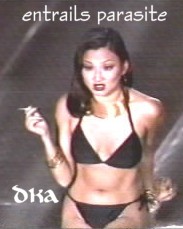 These parasites may be small, but the attitudes and egos of these Links border on narcissism. These parasites feed off the entrails of any living organism. It is unknown whether the Links are susceptible to the parasites either, but they are living organisms themselves. The origins of these parasites are sketchy at best but the current theory stems from yet another crossbreeding of parasites with a rare host that either a Link or a human with a rare virus or disease. Exactly how remains a mystery, which is still being investigated by our sister organization in Cairo. The Entrails parasites have lived for thousands of years and at one time worshipped in ancient Egypt. Archaeologists misread the glyphs and assumed these parasites were one god. A little did you know fact; the god they were assumed to be was Seth.

To catch a parasite, you must have a keen eye and be swift. These parasites are quick not just in wit but in speed as well. Just remember the tale from Gulliver's Travels and you will do just fine in killing them.